Vicky Hyde-Smith
Director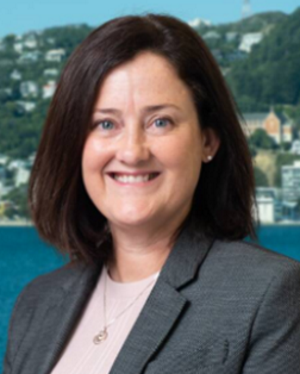 Vicky Hyde-Smith joined Macquarie Asset Management NZ in March 2022 following the purchase of AMP Capital NZ by Macquarie Group. As Head of the NZ Fixed Income team, she is responsible for the management of all fixed interest and cash portfolios managed by Macquarie Asset Management NZ. She is a Director on the Macquarie Asset Management NZ Board, and a member of the Macquarie Asset Management NZ Leadership Team.
Prior to joining Macquarie, Vicky spent most of her career in financial markets at AMP Capital, assuming the role of Head of the Fixed Income role early 2017. She has in depth experience in managing both interest rate risk and credit risk in the portfolios, including an in depth understanding of the NZ banking sector gained as primary Australian Banking analyst for the AMP Capital Sydney team during the GFC and until 2012.
Prior to joining AMP Capital, Vicky worked for the proprietary trading team at Sumitomo Finance in London.
She holds a BCom from Canterbury University, and a B.A in Japanese and French.